How To Land Your Next Job
The following two tabs change content below.

Randy Banna
I am a Mechanical engineer by study; Subsea engineer by practice, I started in the Oil & Gas sector in 2004. I worked for 8 years with BP in Egypt and the UK then for 2 years with Wood Group Kenny in the US. I am currently working on my MBA at Edinburgh Business School, Scotland and started my own consultancy firm in Egypt. I am a strong believer that collective effort and team work can build wonders, just like what our amazing Ancient Egyptian ancestors once did, you can reach out to me for Oil and Gas, Project Management or career development advice, please contact me on Facebook or Linkedin and I will be more than happy to help you out.

Latest posts by Randy Banna (see all)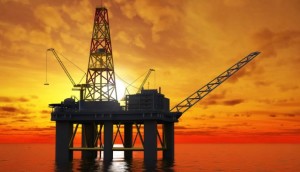 This is my first experience publishing an article with the EAS Scribes.
My intent of this article is to share my experience and professional opinion, to be summarized in a few points about how you can go through the search and acceptance of a new job. This is purely a coaching session that I am hoping will carry good advice for many of you and that will help support you in a time when the Oil and Gas industry is a bit turbulent and many may be in the search for jobs.
Below are the various point I would like to discuss with a short description of how I go about each:
1. Your Linkedin Profile:
Maintain your Linkedin profile updated with your education background, awards and recognition, professional memberships, the chronological order with a description of the different jobs you worked with a 2-3 lines detailing your job description and deliverable. You have to show where you worked, for how long and what you were paid to do, my advice is use the relevant keywords that can help you show up in online searches.
Some competencies endorsements and any recommendations would be good, yet I believe the interviewing process will help prove your capabilities.
2. Determining companies of potential interest:
You have to think of what you want and list down the companies you are interested to join and cross match that with your career progression/development aspirations.
It is a lot easier if you target specific companies as opposed to randomly applying on various websites in the hopes that something will click. Be in control of your
career path, if you start a new job by compromising then it is likely you will not develop loyalty to the company and you will eventually lose interest.
3. Company websites:
I do not recommend applying on company websites directly. In many occasions, I never received any responses by applying on company websites for a specific vacancy of interest, however I managed to get in contact with the company's recruitment department via personal contacts.
I believe company websites are an excellent source to understand the history, current operations and their locations and get a notion of the vacancies available but not for the application process.
4. Corporate recruiters:
These guys helped me a lot landing my current job and last job. They are basically responsible for finding suitable candidates and they are in direct contact with the panel that interviews for the different job positions. Corporate recruiters are part of the HR system in different companies, some bigger companies tend to use outsider recruitment agencies at times. However, my experience is, if you get in contact with a corporate recruiter, your chances of impressing, of getting an interview and landing the job are substantially higher.
5. Recruitment agencies:
There is only a handfull of competent recruitment agencies, it is a bit tricky dealing with them at times. Some younger recruiters may give you a call to learn from
you as a potential candidate about the industry, at times, I had to go through the various branches of my discipline in detail to help them formulate a better idea about how to match the job description to the candidates.Some other older recruiters know exactly what they are seeking and will eventually become friends with you, giving you a call every quarter to discuss industry news, where new projects are developing, industry needs etc. In summary, it is very healthy and useful to remain in contact with recruitment agencies even if you are off the market just to stay up to date with ongoing industry events.
6. Recruitment websites:
If you are seeking a job, there are 3-4 recruitment websites where you can upload your updated resume and I guarrantee you will be contacted by recruiters shortly
after. Recruiters (corporate and from agencies) have visibility of these websites and they get notifications about candidates who even only log in. I once was checking my username and password on one of the websites and I was off the market (i.e. not seeking employment or job change), the following week, I received a ton of calls.Make sure you look up such websites, but notice that they are not the same websites as the recruitment company websites, they are more like search engines for jobs.
7. Following company news:
Once you have a list of the companies of your interest, make sure you follow them on Linkedin and regularly check their news in Oil and Gas magazines, there are 3-4 magazines that offer free subscription if you have a decent industry profile especially if you are in a decision making position (you approve budgets, you buy equipment or specify equipment requirements). Make sure to follow two main traits, what contracts were awarded to which companies and what new exploration/development deals where signed and in which country. This will help you identify potential vacancies and you can then catch the wave from its start.
8. Honesty, knowing your value and networking:
Always be honest, do not exaggerate in evaluating your capabilities, do not pretend to know something you do not know.
Make sure sure you understand where your experience lies within the industry, it will help you define your aspirations better in an interview and this will
turn into appreciation from your company/employer. Remember, the company wants to give you money in return for your work so be wise about how you would like to come across, it affects your reputation.
I would say 80% of the industry folks are good to know and network with, always think of who will add value to your person and to your career, get to know those who motivate you, who respect you and whom you can learn from. These may be younger, older folks and even from different disciplines.
Respect earns you respect.