Be a Shooting Star…
The following two tabs change content below.

Randy Banna
I am a Mechanical engineer by study; Subsea engineer by practice, I started in the Oil & Gas sector in 2004. I worked for 8 years with BP in Egypt and the UK then for 2 years with Wood Group Kenny in the US. I am currently working on my MBA at Edinburgh Business School, Scotland and started my own consultancy firm in Egypt. I am a strong believer that collective effort and team work can build wonders, just like what our amazing Ancient Egyptian ancestors once did, you can reach out to me for Oil and Gas, Project Management or career development advice, please contact me on Facebook or Linkedin and I will be more than happy to help you out.

Latest posts by Randy Banna (see all)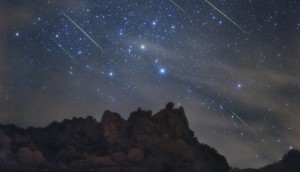 I have the most profound respect for entrepreneurs, I strongly believe that being an entrepreneur is not taught, it is in the person's nature, they are like shooting stars, you do not get many of them, but when you do they are always special.
Entrepreneurs have a vision, they have fantastic observation making them see things others do not see. They dream big and when they see a dream or an aspiration, they become so passionate about it that it is all they can think of, it eventually becomes like the air they breath every day.
….. But what's the worth of being a visionary if you cannot put all the puzzle pieces together, that is why entrepreneurs are masters in the allocation of resources. They see an opportunity in every risk and take chances to make things happen.
I end this short note with an inspiration that is totally changing my life lately from all the self starters out there around the world, you will never in your life regret that you started something, you regret only what you do not experience, if you start something it does not have to be perfect, get it rolling then improve it along the way, it is way better than to overly plan your dream until you cannot realize it, so for the sake of your dreams, be a shooting star.
Respect earns you respect.